What Is Old Is Gold
Many people are quick to buy or adopt kittens, often overlooking older ones in animal shelters. While younger cats can surely bring fun new energy to your household, an older cat can make a perfect furry companion too.
The stories of the older animals are often heart-wrenching, but these Goldies undeniably have hearts of gold, just waiting to be unearthed.
In the animal welfare scene, it is a well-known fact that the older or abandoned cats are less likely to find new homes. Tragically, many older cats live out their remaining lives in shelters, or are euthanised to make room for more adoptable cats.
Old Is Gold was born as an initiative to show that older animals, whom we call Oldies, are in fact, (G)Oldies. We hope to strive for better welfare and higher adoption rates of senior pets, because senior pets deserve loving homes too.
What are Senior Cats
A cat is regarded as "senior" when he/she has surpassed the halfway point of the average life expectancy of its breed. For the sake of simplicity, shelters typically consider cats to be senior once they are over the age of 6 years.
Why Adopt Senior Cats
Older cats are most often abandoned and the last to be adopted in shelters. Many adopters hesitate to bring home a senior cat because they believe older cats are less likely to bond with new owners. This is one of the greatest misconceptions; age is not a determinant factor in an animal's affection towards new owners or its ability to bond with them at any point.
The stories of the older cats are often heart-wrenching, but these (G)Oldies undeniably have hearts of gold, just waiting to be unearthed.
Older cats are calm and collected. They are less attention-seeking and are more likely to settle in easily.
Their personalities are well-developed and a good match is easier to make. You know what you are getting in terms of personality and medical conditions. An older cat may have medical issues and caregivers should be prepared to accept them.
Senior cats are easier to train and require less monitoring as compared to kittens. Their increased adaptability to the household environments make them ideal companions to a busy family. Many do not mind if they are left alone while you are at work or school.
Senior cats are mellow, relaxed and ready for a new home. They will not have teething issues unlike their younger counterparts that literally leave scratch marks on you (and your new couch). They will come into your life already house-trained, meaning that they are less likely to get into mischief around the house.
They still make strong and lasting bonds with their new families. A senior cat is cognizant of the fact that it has been rescued, and will provide you with its undying loyalty and love for the many years to come.
They are not young, but not too old either. Cats often live for 15 or even 20 years, so an 8 year old cat is merely middle-aged and has many more years of affection to give.
These wonderful and loving cats deserve a second chance at a comfortable new home!
And lastly, kittens will not be kittens forever!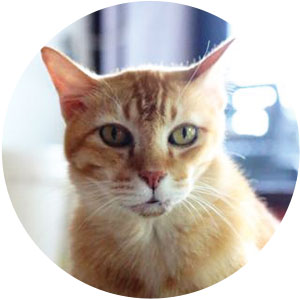 What Can You Do
It takes courage to adopt an older cat, especially with the knowledge that we may not have them for as long as we would like. But to adopt an older cat would mean you have given it a great gift – the possibility of stable final years after what may have been years of tumult.
To view our older cats, use the age filter on our cat adoption page.
About Old Is Gold
Old Is Gold is a campaign advocating for better welfare and higher adoption rates of senior animals. The campaign is the brainchild of three final-year undergraduate students from Nanyang Technological University's Wee Kim Wee School of Communication and Information (WKWSCI).
Through our campaign, we hope that more older cats and dogs in Singapore will get a second chance in life, in a warm and loving forever home.


is an initative by