Overview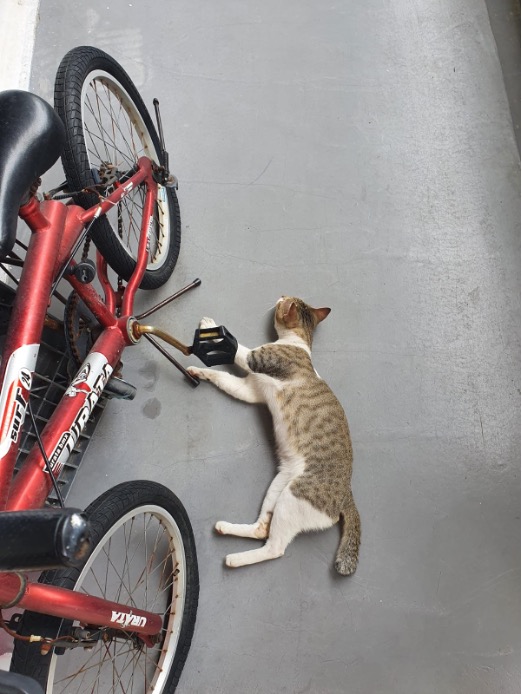 Mediation refers to a process by which our team of three mediators resolves cat-related feedback in respect of community cats and pet cats. We work alongside government partners to address cat-related feedback and show that one can choose the humane approach to community issues over an easy way out in the form of removal or relocation or culling.
In 2018, CWS was appointed the third party mediator to assist the AVA (now AVS under the National Parks Board) with cat-related feedback through joint visits and advisories. This appointment legitimises the importance of community mediation in achieving the humane management of the cat population.
In general, the steps taken by our team of mediators is as follows:
Feedback is received and our team will ask questions to understand the issue in greater detail.
In light of COVID-19 and the need to reduce face-to-face interactions where possible, our mediators will first engage the feedback provider and/or the person(s) who are the subject of the feedback through email/mail/phone. This will be the first attempt to resolve the matter.
Where required or if the first attempt fails, our team will investigate the complaint on-site and attend at residences. This will be the second attempt to resolve the matter.
If the person(s) who are the subject of feedback are uncooperative or recalcitrant, our team will arrange for a further meeting on site together with the relevant authorities like AVS or NEA. This will be the third attempt to resolve the matter.
If all three attempts fail, then the matter will be handed over to AVS or HDB entirely. CWS will cease to assist any irresponsible cat owner or caregiver who refuses to change their habits. Their behaviour is harmful to the cat and all responsible cat owners and caregivers. Accordingly, they should be subject to penalties.
If you require assistance with a cat-related issue, please write to us at info@catwelfare.org.